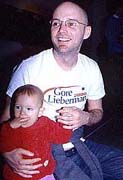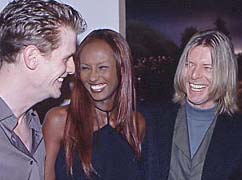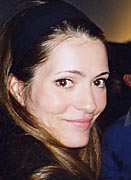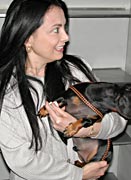 From left: Moby and friend; Damian Loeb, Iman and David Bowie; Plum Sykes; Mary Boone.
Damian Loeb Art Opening

NEW YORK April 10, 2001 ­ Film, fashion and music luminaries mingled with art-world insiders and the society set at the opening of celebrated contemporary artist Damian Loeb's Public Domain show at the Mary Boone Gallery. Loeb has a real talent for manipulating fact and fiction to create glossy, often cinematic paintings that attract collectors-and the glitterati-like bees to honey. The president of New Line Cinema, Michael Lynne (who collects Loeb's work), chatted with designer Nicole Miller, while across the room Iman and David Bowie hung out with Loeb and girlfriend Plum Sykes. Although this exhibition, in the artist's words, "is about how movies are better than life," life seemed very good indeed as fashion writer Marina Rust, club owner Amy Sacco, electronica musician Moby, socialite Jamee Gregory and hotelier (and sometime Vogue model) Vikram Chatwal mingled alongside the paintings.
Public Domain is on view at the Mary Boone Gallery, 541 W. 24th St., New York City, through May 5th.
By Laird Borrelli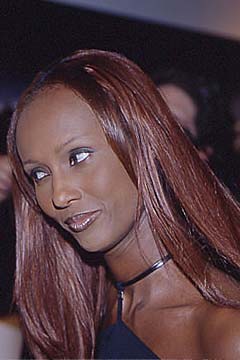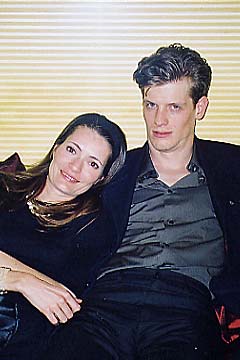 Iman glows at the Mary Boone Gallery - - - - - - -- Plum Sykes cozies up to boyfriend Damian Loeb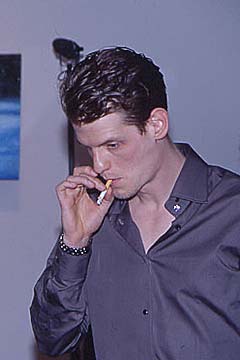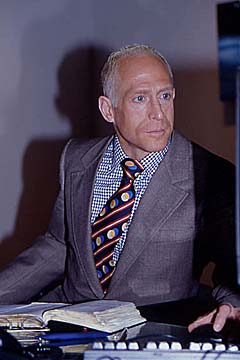 Damian Loeb takes a private moment - - Ron Warren, director of the Mary Boone Gallery (Chelsea) in a vintage Valentino tie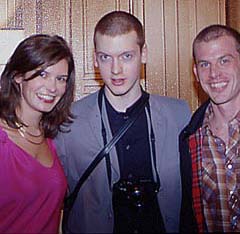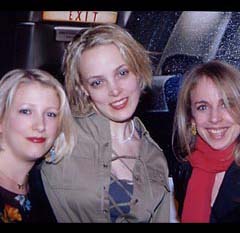 Alick Crossley (center), with Alexandra Hamilton (left) and Adam Stennett - - - - Brit It Girl Bay Garnett (center)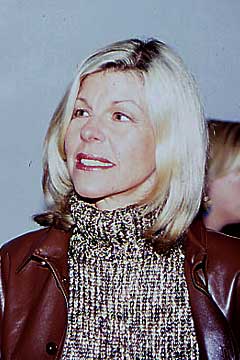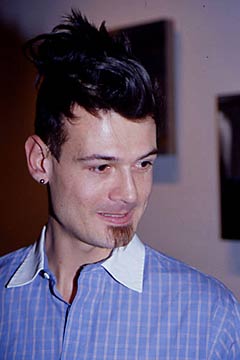 Socialite Jamee Gregory wears Celine - - - - - - - - - Phillip Hunt, who is making a documentary on Damian Loeb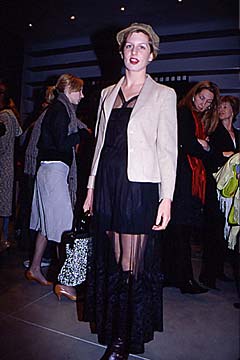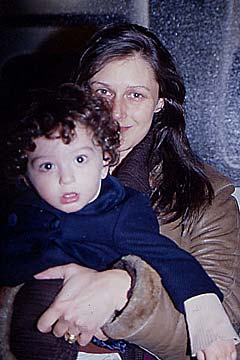 Writer Mia Harlock opted for a sheer vintage look - - Sally Singer, Vogue's fashion news/features director & her son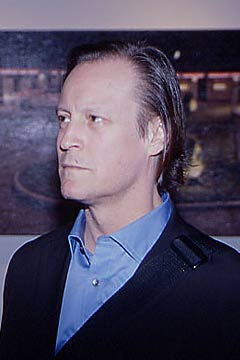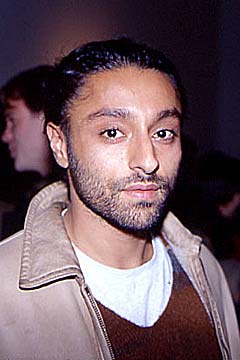 Society photographer Patrick McMullan - - - - - - - - - - - - Hotelier Vikram Chatwal
Source: Borelli, Laird, Damian Loeb Art Opening: Public Displays of Perfection, STYLE.COM, On the Scene, April 10, 2001, ( Photos by Sebastian Sergeant).